BFM/JPeMu Layouts from DAD's FME website
Started by
Daryl
,
Aug 15 2013 09:15 AM
Posted 15 August 2013 - 09:15 AM
This section is for all the layouts that have been created with the BFMulator and JPeMu emulators. 
All The Best
Daryl  
My blogsite is here
:
click the icon --->
My name is Daryl, I was born in 1965 and have been into FME since 2002!  
On 23 June 2011, I was diagnosed with Alzheimers Disease  In November 2012, I was diagnosed with Parkinson's Disease and Parkinsonian Syndrome too.  
I can be found at:  
My new blog-site
...  
...or at Facebook here: -->
https://www.facebook.com/daryl.lees
=======================================================  
Visit my website on the icon above for my
WebBlog
, or pop over and see me on the social media at  --->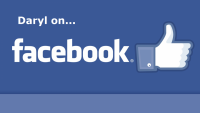 =======================================================  
---
Posted 16 August 2013 - 12:11 PM
here is club wise wdx from dad
---
Posted 18 August 2013 - 08:22 AM
here is club jackpot wdx for the bfm emu
---
---
0 user(s) are reading this topic
0 members, 0 guests, 0 anonymous users