Submitter
Submitted: Feb 25 2011 07:02 PM
Last Updated: Feb 26 2011 03:27 PM
File Size: 7.65MB
Views: 6645
Downloads: 516
Approved by:

ady

Approved on: 25 February 2011 - 09:16 PM
Download Monopoly Houses n Hotels Windows 7 + Windows XP 1.10





7 Votes

0
Hey everyone
. Well here it is finally.....I hope everyone enjoys this as i have put quite a few hours into this project
.Right first im just gonna list some known bugs that i have tried to fix but could'nt.
1. If you activate the super board through chance or bonus the dice reel will automatically roll.
2. For some unknown reason the sound goes all fuzzy sometimes.
3. Sometimes the dice reel will take quite a while to stop. if you do get this bug dont close just wait it will stop eventually.
If you find a bug that isnt listed here please let me know with a PM. And lastly thanks to everyone for the replys on my origanal post i dont think i would have finished this without that support. Enjoy!
UPDATE: Added the windows 7 version into the zip file hope it works for you
.
Screenshots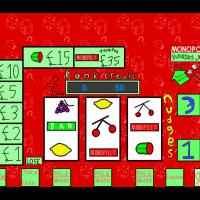 Other files you may be interested in ..
6 user(s) are online (in the past 15 minutes)
0 members, 4 guests, 0 anonymous users
Google (2)
Monopoly Houses n Hotels Windows 7 + Windows XP