Submitter
Submitted: Nov 21 2019 08:02 PM
Last Updated: Nov 21 2019 08:02 PM
File Size: 6.44MB
Views: 684
Downloads: 81
Download Astra's Triple Bell £8 Dx





1 Votes

0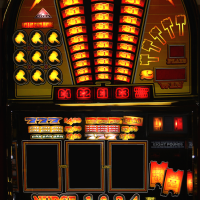 Roll Up!!! Roll Up!!!!
 
  Try your luck on this game, hook a duck or fill yer boots with tokens. Hit the Hammer to reach the top  Bell for the Jackpot.
 
Slight lamping issue, i've tried for a age to get the top bell lamps correct including the lightining strikes on either side, i still don't think thy'er correct so if someone who knows can workout the correct order please Pm me so i can correct the layout 100% accurate. but this doesn't affect the gameplay far from it, this game loves to give its £8 token jackpot and was a joy to make apart from the lamp issue and the continuous "london bridge is falling down" on the nudge jingle lol
 
Shortcuts are as standard (triple bell is shortcut = T)
 
plays in mfme v19'8+
 
 
 
 Enjoy the sounds of the funfair all over again and Happy Gaming!!! 
Screenshots
Other files you may be interested in ..
16 user(s) are online (in the past 15 minutes)
0 members, 16 guests, 0 anonymous users
Astra's Triple Bell £8 Dx