Submitter
Submitted: Mar 15 2018 08:36 pm
Last Updated: Mar 15 2018 08:57 pm
File Size: 13.39MB
Views: 1882
Downloads: 323
Previous Versions
Download Lets Play Deal Or No Deal Wdx v1





4 Votes

0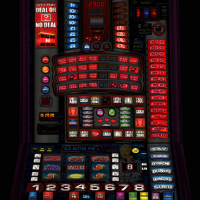 Well here's a dx of my 2nd favourite deal machine,it's lets play dond,Massive thanks to pook for the flyer scan he sent me,wizard for the new mfme 6.0 and matty.N for the classic this is based on,
 
all short cuts are as usual.
 
USE MFME 6.0 ONLY!
Other files you may be interested in ..
15 user(s) are online (in the past 15 minutes)
0 members, 13 guests, 0 anonymous users
Google (1), Bing (1)
Lets Play Deal Or No Deal Wdx