Submitter
Submitted: Oct 31 2016 07:43 pm
Last Updated: Oct 31 2016 07:43 pm
File Size: 8.06MB
Views: 1333
Downloads: 158
Approved by:

banditboy2006

Approved on: 31 October 2016 - 07:54 pm





1 Votes

0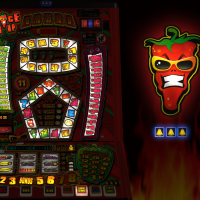 Well here's my first layout for the new emu,i'm hoping every thing will be fine with it,been a steep learning curve using the new tools,just glad jeeves was very helpful with the constant mythering,This is a great little bellfruit that was just about on the boarders of when machines started to go crap.
 
Shortcuts are as normal then
 
0 to insert £1
 
N To insert £20 note.
Other files you may be interested in ..
By

TommyC

Jun 19 2010 05:17 pm

FREE

By

baz

May 04 2009 03:43 pm

FREE

By

ross

Mar 20 2007 07:57 pm

FREE
12 user(s) are online (in the past 15 minutes)
0 members, 9 guests, 1 anonymous users
Bing (2)
Spice It Up Wdx