Submitter
Submitted: Jan 22 2013 07:21 pm
Last Updated: Jan 24 2013 04:20 pm
File Size: 1.19MB
Views: 2625
Downloads: 467
Previous Versions





2 Votes

0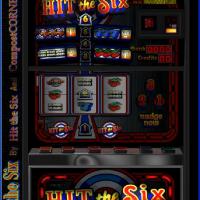 Here  we have the updated version of hit the six with the correct roms.

a massive thanks to launton for resourcing the roms, also thanks to ady, £6 in tokens , and the rest of the guys that chipped in for the machine on ebay a few years back.( over 4 years ago )

which gave us the scans and reel images (provided by ady)
 

thanks to spa for his help on the original release.

and finally to compost corner aka zoltar for all his help with this (on the original release)
 anyhoo it runs in mfme 3.2

and should be ready to give a little streak .   enjoy

hitthesix and compost corner.
14 user(s) are online (in the past 15 minutes)
0 members, 14 guests, 0 anonymous users
HIT THE SIX