Submitter
Submitted: Apr 28 2011 08:43 pm
Last Updated: Apr 28 2011 08:55 pm
File Size: 3.2MB
Views: 2070
Downloads: 251
Download Go For Gold Dx Ace






0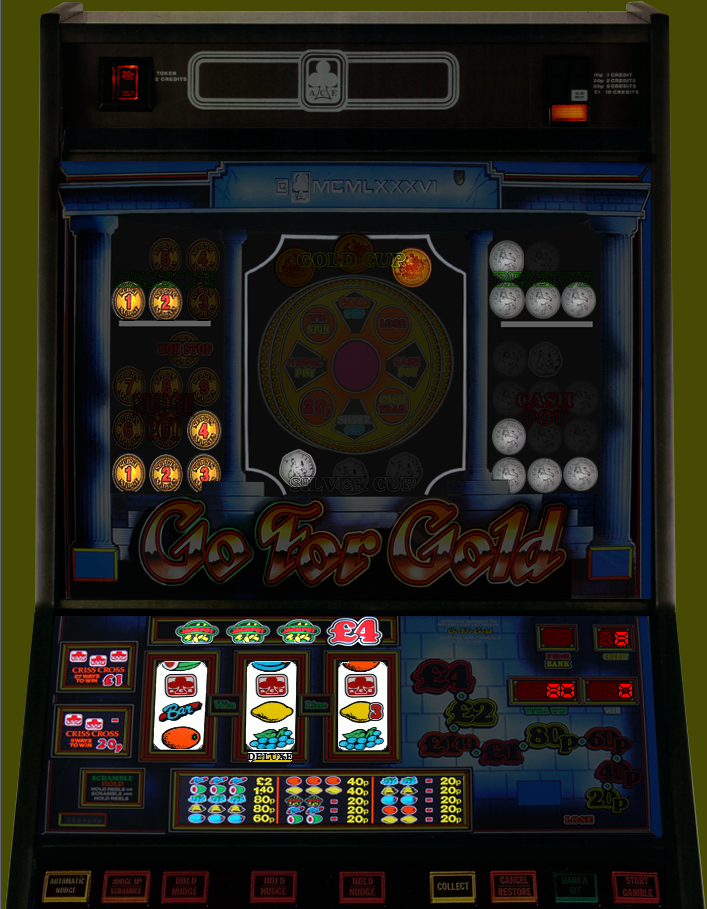 Well heres the finished product of this old system one ace machine i've been working on over the past few weeks.The top glass is a full redraw,excluding the name as the top glass on the piccies available was horrifying.I came across the photo's of this over at the mecca,and sat and looked at em for about an hour on and off before deciding something can be done with em,with abit of work to the top glass.People i would like to thank are Fruitsim for the photo's of the machine ploggy for the cab and sending me some scans of a similar machine to take the nudge coins from.Bugs bunny and trouty for their classic,niallquin and superbank for testing,also superbank for shoving a good amount of dosh in.Thanks to all who gave advice to me whilst making it,if i've missed anyone out thanks to you also. Please note Use mfme 3.2 to run this game as it does work in v2 but randomly resets in v2 sometimes.

Shortcuts as normal then.......

A= auto nudge

S= Nudge up/Scramble

B= Bank a bit.
Other files you may be interested in ..
3,926

Total Files

71

Total Categories

118

Total Authors

3,759,818

Total Downloads
Projects L Of A Day Latest File

TommyC

Latest Submitter
9 user(s) are online (in the past 15 minutes)
1 members, 6 guests, 0 anonymous users
Bing (1), Sirstreakalot, Google (1)
Go For Gold Dx Ace